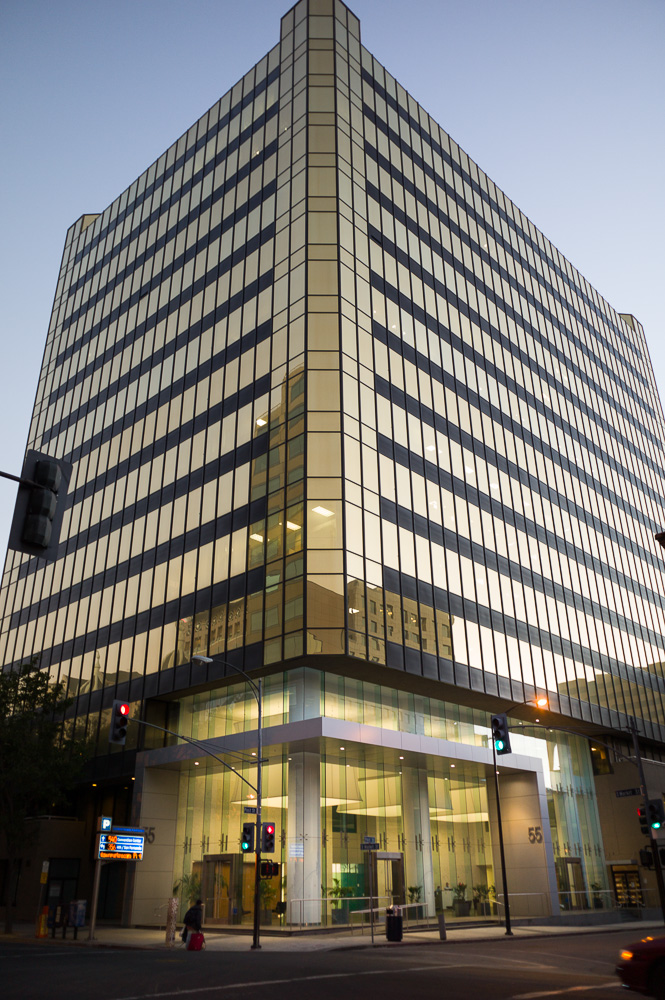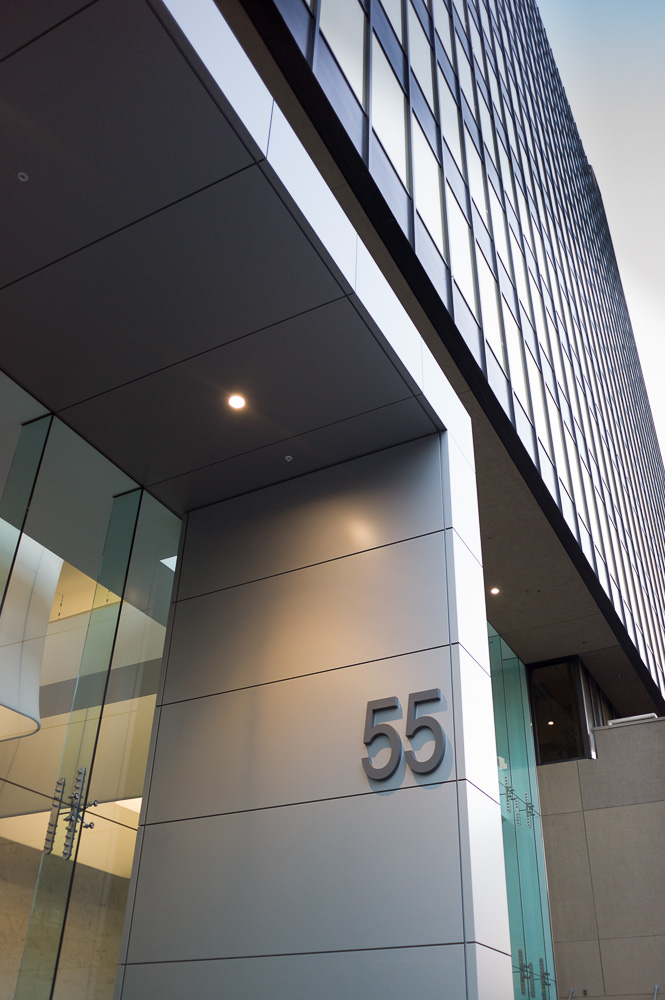 55 S. Market is an iconic 1980's era building in the historic core of downtown San Jose. The building's owner hired DCM to refresh the building with a rethinking of its street frontage and lobby as well as an interior remodel of common spaces.
Phase I of the project includes numerous infrastructure upgrades for data center spaces and the conversion of shell and office space to data center and co-location space.
Phase II was an extensive Tenant Improvement of 9 floors of the 13 story building for the Internal Revenue Service. DCM took every opportunity to implement sustainable design measures into the project, including relocating all perimeter spaces to the core to provide maximum useable daylight, low VOC paint and sealants, and finish materials with the highest recycled content possible.
Phase III was a transformation of the existing common spaces including the open ground floor into an enclosed contemporary lobby. DCM enclosed the old exterior space with a new 3-story, highly transparent, curtain wall. The interior was transformed with new light and reflective finishes as well as entirely new lighting and mechanical systems.